NetComm MyZone Mobile 3G Wireless Router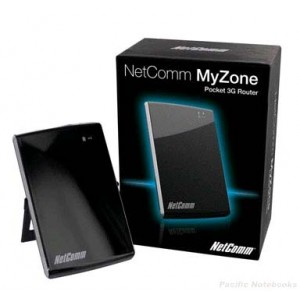 Stylish, Ultra-Compact and Mobile - Your Companion for Wireless Networking on the Run.
The MyZone rolls a 3G modem, router, WiFi access point and a battery into one sleek credit card sized unit. Connection to the Internet is achieved through the integrated 3G modem that supports maximum data through put of 7.2 Mbps in downlink (HSDPA) and 5.76 Mbps in uplink (HSUPA).